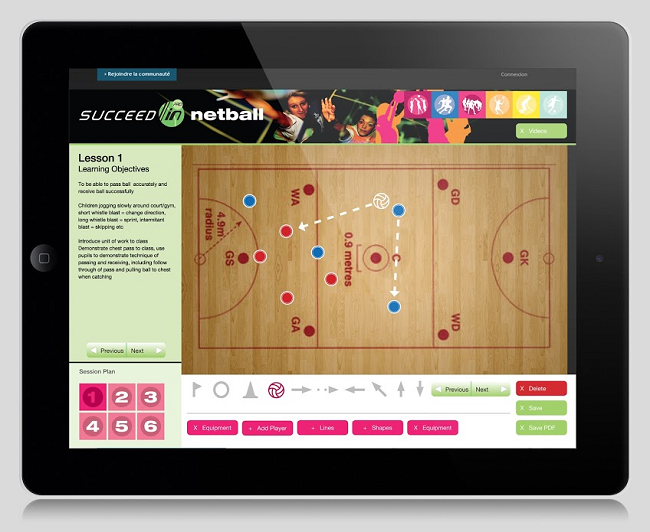 Succeedin have teamed up with Innovate My School to promote our innovative  tools for physical education, Succeedin have developed a toolset of new and easy-to use-teaching resources which will aid primary teachers throughout the country. Keen for schools to build their own 'PE legacy', we are offering a holistic approach to teaching, and understand what improvements can be made ensuring children achieve both a healthy mind and healthy body from their education.

With both childhood obesity and professional sports mainstays in the British media, it's important for primary teachers to be able to teach PE well. Succeedin, a team of sporting and teaching professionals, have put together a Lesson Planner to help with just that.
Approaching the third anniversary of the London Olympic Games, Succeedin recognise that there has been many differing opinions and news regarding the building of British sporting legacy. This, together with the increasing lack of physical education teaching time given to primary school children, has led to the sporting enthusiasts taking action to improve the way PE is taught.
The government-sourced PE and Sport Premium funding has been extended to 2020, and is designed to assist primary schools improving the quality of PE and sport activities they offer their pupils. This will help to build an ongoing sporting legacy for both schools and the whole of the UK. The Succeedin vision is to give teachers' time to teach, instead of spending endless hours planning using the traditional methods of books and folders. To facilitate this, the team have developed their web based Lesson Planner, which will be launched ready for the 2015/16 curriculum year. This resource will use mobile technology and interactive whiteboards, giving access to PE at the touch of a button.
Succeedin's aim is to provide quality interactive pre-set PE lesson plans for KS2, delivered across six sports, in their Standard Package. There will be an option for eleven sports in their Pro Package, which will also have the ability to tailor the lessons plans. All lessons meet the PE curriculum requirements and aim to meet schools' individual needs. The lesson plans have been developed and created by leading individuals in PE, a team fundamental to the core of Succeedin's management team.
"We're excited by the development of our new teaching resource products, particularly our Lesson Planner App," said Succeedin co-founder David Hazelgrove. "With PE specialists from Southampton Solent University Sport Partnership and an SGO as an integral part of our team, we are confident and aware of what is needed to enhance not only the way primary PE is delivered, but also teacher planning and career development. With lots of thoughts and ideas we're looking forward to the delivery and expansion of our products over the next few years.
Keen to enable teachers to be in a confident position to deliver their PE lessons whether they are knowledgeable or otherwise, the company is offering teachers their Lesson Planner App with plain English approach wording, graphical diagrams and ultimately video content. This will give educators the confidence to deliver a structured uniformed lessons across the year group and school.
Ultimately, the Succeedin aim is to assist and improve the standard and level of PE in British primary schools, producing outstanding physical education recognised by Ofsted and other professional associations & bodies.
Read more about our exciting product at Innovate my school now.