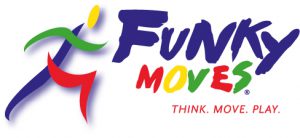 Succeedin are pleased to announce for the BETT Show 2016 a new partnership with Funky Moves Limited.
The team at Funky Moves is passionate about promoting engaging, inclusive and fun physical activity for kids and teens with our active gaming platform. Funky Moves uses light and sound stimuli built into colourful plastic cones to create interactive physical games and exercises for in- and outdoor use.
Our data capture and online capabilities assist PE professionals in tracking and analysing improvements in their classes. Over the past few months the developers at Succeedin have been integrating Funky Moves into our Online Platform and this will be available for demonstration on Succeedin's Stand G99 during the show.
Talking about the new partnership, Jonathan Moore, Sales & Managing Director of Succeedin says "this new partnership is very exciting for us as it demonstrates how our online platform can be linked with 3rd party devices and other content platforms to extend our offering and allow us to provide a fun and interactive solution to measuring and assess students to enhance PE lessons."
Ralf Klinnert, Managing Director of Funky Moves says "We are excited about exploring new opportunities to mutually enhance our offerings to the benefit of our customers. The extensive online lesson planning resource created by Succeedin forms the basis for a very innovative and attractive collaboration and Funky Moves is delighted to be involved."
For further information and details please call our Sales Team on 0845 467 7766 or email intheknow@succeedin.co.uk