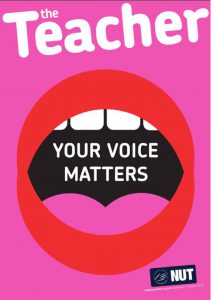 Page 18 'september-october-2015' edition
Last issue we discussed the devaluation of arts in schools, but with the 2012 Olympic legacy fading and Ebacc threatening to narrow our school curriculum, is physical education also becoming an endangered subject?
Take yourself back to summer 2012. The sun was making a rare, prolonged appearance; monolithic new stadia shone in its glare and every other news report contained a jubilant MP – brimming with the idea that our London Olympics would, in the words of Lord Coe, "inspire a generation".
However, according to figures earlier this year from the Youth Sport Trust, the average amount of PE offered in schools has dropped to well below the recommended two hours minimum per week. It seems our Olympic legacy has done a runner and physical education has been left at the starting line.
Baroness Sue Campbell, the chair of the Youth Sport Trust, recently said that the situation paints a "bleak and worrying picture" for young people's physical activity – a view shared by Steven Ward, Executive Director of health and exercise not-for-profit UKactive.
"Physical activity is vital for the healthy growth, development and mental wellbeing of children – yet half of seven-year-olds currently fail to meet the recommend 60 minutes of daily physical activity," he said. "This is leading to the most inactive generation in human history."
But how has this situation been allowed to arise just three years after our Olympic triumph? Some point at the UK's new GCSE system, where PE is no longer a core subject and, as such, schools are under no obligation to prioritise it.
One former headteacher pointed us to a school where year 11 pupils simply stopped all PE in order to focus more time on
English and maths. "There's a cliff edge at the start of Key Stage 4 and I think it's a really tall cliff. Key Stage 4 programmes could disappear," he told us.
The great sell off
In many schools across the UK the lack of space and adequate facilities to practise sports has become a significant obstacle to physical education. In the past 35 years no fewer than 10,000 school playing fields in the UK have been sold for development.
Moreover, Department for Education statistics show that, under the Coalition Government, on average one playing field was sold off every three weeks. Strapped for cash and facing stretched resources, schools are seeking revenue in the only place they can find – their fields.
Sports charity the Playing Fields Legacy Fund has argued against the Government sanctioning multi-billion pound commercial projects, while failing to fund more playing fields. They warn that the 'disastrous' decline in community and school playing fields over the past 20 years can only be reversed if this Government commits to investment plans.
Even when playing fields and courts are available, the high cost of sporting equipment, coupled with a shortfall in Government funding, means some sports are beyond reach unless subsidised by parents.
According to the Children's Commission on Poverty, one sixth of all children aged 10-17 said they had chosen not to take courses such as sport at school because of the cost of equipment and materials. This increased to almost 30 per cent when children believed they came from less well-off famili