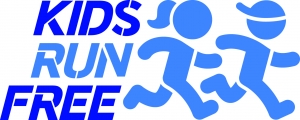 Succeedin and Marathon Kids start their new partnership journey
Succeedin can today announce that it is delighted to be working with Marathon Kids, a fully inclusive and SEND school friendly programme.
Marathon Kids is a free programme for primary schools giving children the opportunity to run up to four marathons over the academic year. It's all about personal achievement over competition, inspiring children of all fitness levels to set and reach their own goals.
Running a marathon is recognised by everyone has a huge achievement plus it's the perfect way to get the recommended 30 minutes of daily physical activity in school time.  Marathon Kids is impacting the health and wellbeing of thousands of children across the country, so they become happier and more confident so why not sign your school up today?
Speaking about the new partnership Martine Verweij, CEO of Kids Run Free.  We are excited to be working with Succeedin to promote their online PE platform to schools. The concept is simple, and the perfect way for teachers to plan, manage, deliver and measure PE lessons in an efficient and confident way. The tools and resources that their education specialists have developed, mean the intended impact of the PE and Sport Premium can be evidenced to Ofsted, but most importantly of all, the children get a PE curriculum that encourages positive attitudes towards physical activity.
The great thing about the platform is that it has been designed with teachers and children in mind. The teachers save more time, giving them the opportunity to deliver PE lessons that really benefit the children.
Our Marathon Kids programme ties in so well with this framework, giving teachers the ability to add participation and running data which can then be fed into the school's overall achievements. It can also be used to monitor individual progress and attainment which is key for personal development and overall wellbeing.
I believe that if schools implement the Succeedin platform they'll have the resources to embed a PE curriculum that is not only engaging and diverse, but fun as well!
With more partners seeing the benefit and advantages of working with Succeedin, David Hazelgrove Succeedin's Curriculum Director explains: Our aim has always been to work with like-minded organisations across the UK and following a couple of fortuitous meetings at PE conferences we felt that there was a chance to collaborate and work together to provide PE leads, schools and pupils that we work with information around this fantastic programme.
From the first moment I spoke with Sam and Martine I knew that they understood our vision and how we could support each other. The great thing about Marathon Kids is that schools can implement the programme for free allowing every pupil access to a fun engaging lifestyle change. For PE leads it allows them to embed the Marathon kids FIVE PILLARS to ensure pupils are getting the most from the programme, whilst being given evidence of the impact it is having.
We felt that this was something the two organisations had in common, both can capture key information allowing schools to celebrate all the fantastic work that takes place every academic year.
It is my belief that working together with a network of organisations such as Marathon Kids is fundamental to tackling the current PE, school sport and wellbeing landscape.
www.kidsrunfree.co.uk
www.succeedin.co.uk
For further details on Succeedin & Marathon Kids, email david@succeedin.co.uk or martine@kidsrunfree.co.uk